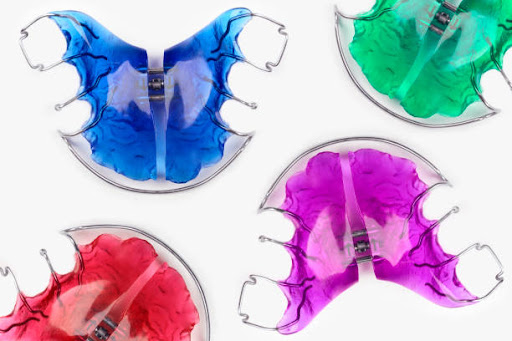 Orthodontics is a specialized branch of dentistry that treats, prevents, and diagnoses various dental problems. Orthodontics can help correct some of these issues by using either fixed or removable appliances.
Fixed orthodontic appliances must be bonded to the teeth. Removable appliances are different from fixed appliances because they can be taken out of your mouth. Removable appliances are often preferred because orthodontic care often involves multiple phases of treatment. There are several types of removable and fixed appliances available to those who are considering a specific treatment option.
Invisalign®
One of the most popular options is Invisalign. This is a great option for those who wish to straighten their teeth discreetly. Invisalign® allows you to straighten your teeth without the use of fixed braces.
Our orthodontic office uses several removable aligners, so you won't be forced to wear brackets and metal wires. Treatment with Invisalign® can last up to 15 months, and you'll need to use a series of aligners to achieve the desired results. New aligners are usually needed every two weeks. For example, Invisalign® aligners are easier to remove than fixed braces, so you can remove them while eating and drinking.
Retainers
After you have completed your treatment program, you will still need to wear retainers. Retainers are crucial for maintaining your teeth's alignment after treatment ends.
The benefits of wearing retainers are much greater than they are perceived to be, and without them, your teeth could shift back into their original position. The use of retainers should be continued into adulthood by adolescents. Adults should wear retainers indefinitely.
Night Guard
Patients with bruxism, or teeth grinding, can wear night guards to protect their teeth when they sleep. Grinding can result in jaw trauma and teeth can begin to wear away. Patients who grind their teeth excessively should wear a nightguard to prevent future complications. 
Mouthguards
It is very important to protect your teeth with a mouthguard. Athletes commonly use them to protect their teeth from receiving damaging blows or being knocked out. Any forceful impact can cause serious damage to the teeth without a mouthguard.
Space Maintainers
Orthodontic appliances such as these are common for kids with premature tooth loss. By wearing space maintainers, your child can prevent their baby teeth from moving into an area where their permanent teeth will develop and grow.
When a child loses a tooth prematurely, the teeth that remain are likely to change position and block the area where permanent teeth should erupt. As a result, the upper and lower sets of teeth may become misaligned.
Palatal Expander
A palatal expander is an orthodontic appliance that widens the upper jaw. It increases the size of the bone to accommodate all permanent teeth, as well as to fix imbalances between the upper and lower jaws so that the teeth are properly aligned. In addition to addressing functional issues, a palate expander can also create a broader, more aesthetic smile.
Orthodontic appliances serve many purposes and are used to treat certain jaw and alignment issues. A patient's unique orthodontic needs determine the type of appliance required. Please contact our orthodontic office to schedule a consultation appointment.
Sage Orthodontics of Portage